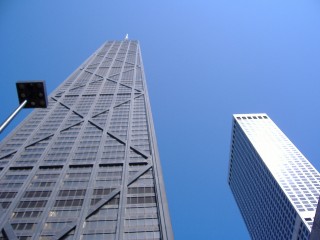 It's been quite a weekend, by any measure of meaningfulness. I know that the following would be a heck of a run-on sentence, so here it is in outline form:
It was a time to
explore a new city
re-connect with virtual friends who know all about each other
meet new people whom I'd never heard of
network with new companies whom I apparently have been remiss in remaining ignorant of their tools
the best dang presentation on personal success that I've ever heard (David Bullock)
After 55 hours of online publishing immersion, what was my takeaway? It happened over the course of two speeches by David Bullock: his presentation on Saturday, and a brief kudos/pep-talk this morning during the cool-down session.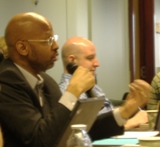 Saturday's speech that I put down in his entry during my live-blogging does not do his words and intensity any justice at all. The problem mainly lies with the fact that there wasn't a single person who wasn't captivated by his last 10 minutes. I was so tuned in, I stopped live-blogging because trying to keep typing was going to mess with my minimal auditory absorption. I want a recording if anyone has it!
David's presentation covered how to get your ideas out and get them implemented in a very bang-bang-bang fashion before he shifted gears. The next item on his agenda was to talk about success. For many in the room, success would be to better monetize our blogs to have a "successful" online presence and business. David was already successful in our minds based on his first 10 minutes. He's got the degree, he's a self-proclaimed geek, and he's got the money rolling in from his online ventures. Wow! I know my jaw was dropping over what he is doing.
Then he shocked us:
I have the selling figured out, but I can't get a comment. You all have communities, online families, and the comments flow in. We have opposite sides, and I want your side.
When he got the microphone this morning, he said it even more powerfully, but this is likely going to be a bit more paraphrased because of the emotion in the room.
You have done the hard part. As far as I'm wired, the selling is easy. Do you know there are salespeople everywhere dying to get a sense of community and bonding that you have so successfully achieved? You have already done the hard part. I want what you have.
He seemed to humbly be saying that he would trade the money that he has channeled by using the Internet for a community and then build up the money later. To him, doing what came naturally to us was awe-inspiring.
So, what am I going to do with this information? I'm going to concentrate on my readers more and stop trying to drive traffic as a primary goal. If I take care of them, they will take care of the rest. As Liz said with her brief five minutes, "Don't sell your customers something they don't need or what you think they need. Sell them what they want." The term "sell" there applies to readers as "give" and customers as "sell." It's up to me to determine who my audience is and not get the two groups confused.
For those of you who were there, what was your takeaway? What are you going to do with it? Do you need any help accomplishing your goals?
If I can be of any help, I'd be more than happy to see you meet your goals.