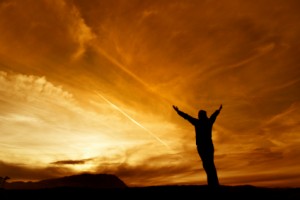 Every entrepreneur hits hard times due to overhead, payroll, the economy, or any number of reasons why the coffers get low or revenues drop. It's a time to take inventory of the situation, particularly what is coming in and going out. Being a successful business means overcoming anything that comes your way. Here are some steps and tips to take when hard times hit.
Check your numbers – look at your cashflow for the last 90 days and the same 90 day period from the previous year(s), if you're not just starting out. Are there unexpected expenses? A big accounts receivable? Does revenue have cycles and it's just a tough time? Sole proprietors can do their personal budgets to "cut costs," as well.
Circle around – if you are in the services industry, contact your past clients with a friendly "thank you" for past business and offer them a promotional code for new projects or referrals.
Look for discounts – check your own service providers and their competitors to get better rates or plans for items such as Internet, phone, insurance, etc. to reduce your expenses. We have reduced our expenses over 10% in the last two months by switching some providers.
Expand into new territories – if you offer a product or service that can be tailored to the market, now is the best time to do so. Stop making things or selling services for things on the decline or with a small share of the market if that is the majority of your business. If you already have the big players covered, expand into the niches if you can do so cheaply.
Social media, yo! – one caveat about social media: if you're going to do it, do it right or you'll only hurt yourself. A Facebook page for your company and a vibrant, relevant, likable Twitter account can take your business to the next level or kickstart a new one in a major way.