That's the last straw! I'm getting a Mac. I've been working with and on IBM PCs for over 15 years now. There just comes a time and place where one gets sick of fixing their own darn computer, and I'm there!
It was supposed to be a relaxing 30 minutes of gaming before going to bed. Key words: supposed to be. Tuesday night, my favorite game, World of Warcraft, issued a patch that everyone got with their next login, and they are notorious for breaking the plug-ins and addons that we as dorks like to use. That seemed like the case Tuesday. I couldn't summon my horse to ride around without the game crashing. When I logged back in, I was on my horse. Rinse and repeat.
I should take the time to interject here that I had to install XP SP3 RC2 in order to get the game to run AT ALL after their major patch 2 months ago. Ever since then, the .NET-based plug-in updater refuses to run and allow me to automatically update my plug-ins. /ticked. To add to that, I'm seeing SP3 final release on the shelves for XP boxed copies, but my Windows update refuses to download it and it's conveniently not appearing at download.microsoft.com as of 10pm last night.
Back to the game, last night, every time I tried to mine an ore node, the game crashed. Rather than break my keyboard, I decided to download new video drivers. That has been the source of stability issues at least a half-dozen times, so it was a sensible thing to do. Following the sensible brick road (I think it's chartreuse) to nVidia for the manufacturer driver, I happily installed the latest and greatest stuff they have to offer.
Then came the reboot.
Allow me to help you get the full effect of my experience: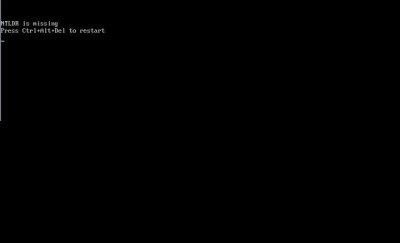 Of course I know how to fix it, but that's not the point. I shouldn't have to fix it! Good systems don't break so easily. What moron in the driver department overwrote my boot record with a video driver? What kind of oversight committee missed the option in the Windows CD menu that says: Restore NTLDR to X:\ drive?
I'm fuming.
I'm saving up for a Mac ASAP. Nothing has run as perfectly since our old Amiga 4000, and Apple is the next best thing.
If you left Windows for Mac, what was your last straw? How did you do with your transition and adjustment?